KIKO MILANO - Bromley - The Glades Bromley
High St, BROMLEY - BR1 1DN Regno Unito
+44 2084643371
Sabato:

Orari d'apertura
Lunedì

09:00-19:00

Martedì

09:00-19:00

Mercoledì

09:00-19:00

Giovedì

09:00-21:00

Venerdì

09:00-19:00

Sabato

09:00-19:00

Domenica

11:00-17:00
Servizi disponibili
Wifi

Reso Facile

Pagamenti sicuri e Smart

Gift card

Pacchi regalo

Programma Fedeltà Kiko kisses

Norme di Sicurezza Covid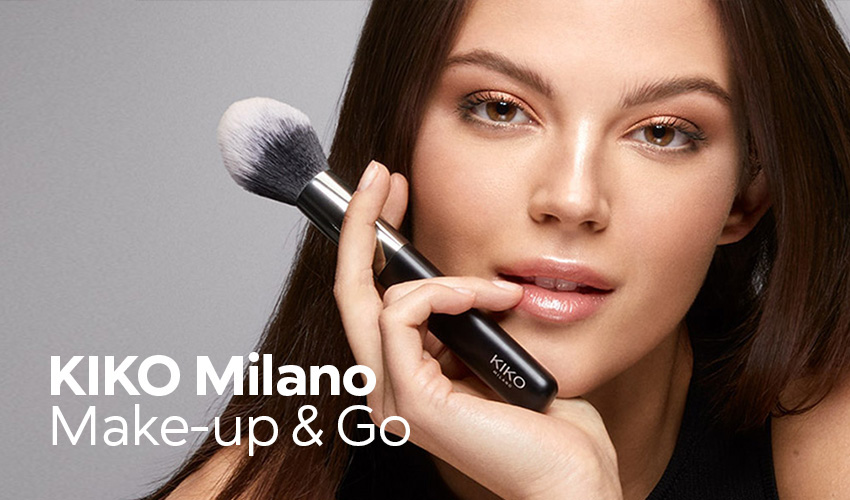 NUOVA Holiday Première, la preziosa collezione delle feste
A te la scena
Acquista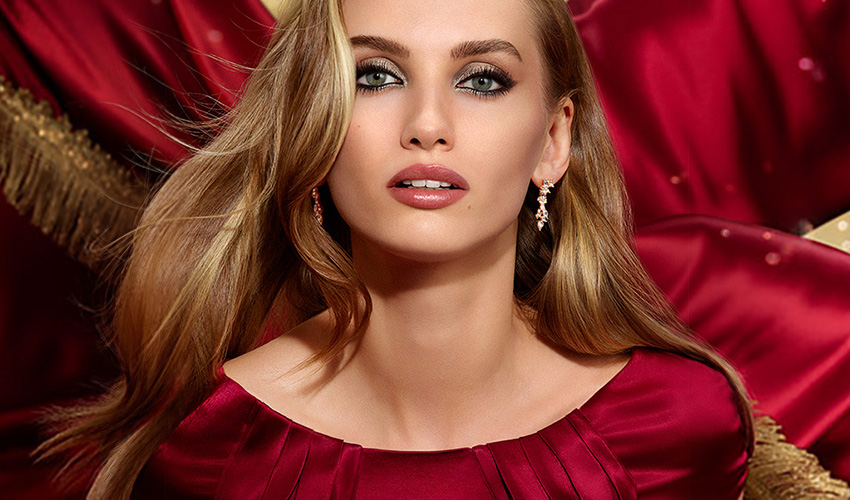 Recensioni
I don't usually leave reviews but I was extremely happy with my purchase today. I'm not sure of the name of the lady who helped me but she helped pick out a lip liner and gloss which has been quite difficult for me because I can never seem to get the shade right especially for the liner. I was extremely impressed when I used them both because the shade was exactly what I wanted and wasn't too light/too pinky which is what I was trying to avoid. Overall very happy :)

Wanted to say a massive thank you to Monique and Samira, if was my first ever Kiko experience and thanks to them it definitely won't be my last!! So helpful, kind and without a doubt the most knowledgeable when it comes to makeup. Came for a browse, left with a bomb foundation that outdoes the one I casually wear by a tenfold!!! Stay awesome girls!!! I'll be back shortly 😏💅

Very good staff

This is my first time entering this shop, and I am.very happy with the products I bought.

Sales staff very helpful. Gorgeous range of products and no more expensive than other shops, especially with the special offers. I'm a convert!!!!

Got all you need good price

Amazing staff love the makeup

friendly staff, affordable products.

I went into Kiko in Bromley and was served by FRANCESA , who is absolutely wonderful at her job ! Her customer care and attention to detail is fantastic ! The store was busy when I went in but she assisted me with choosing presents and between helping me she was helping other people and focused on the customers at the till alongside her colleague , who is equally brilliant at her job too , because ELIZABETH was also busy and helping customers. They are a great team. Beautifully made up , their skin and make up is flawless and they are a great advert for the kiko products. Whilst I was waiting to pay , lots of people were commenting on their make up and how great they looked. Such lovely people and so patient and attentive. Francesa helped me choose presents for 4 different people and then helped me with my own products all whilst attending to other people ..super service and Kiko Bromley has the best staff , I have never been in there and not recieved excellent service from excellent staff. A big thank you to Francesa again who is a lifesaver because I didn't have a clue about products and colours but she was amazing. I highly recommend this store and I hugely appreciate Francesa and Elizabeth for making the shopping experience enjoyable ! Well done Kiko in Bromley,  you are getting it so right with your wonderful staff ! Leigh :)

Quality products  with reasonable prices. And  staffs are  always happy to help you choose what you are looking for

Very nice service

Staff are really friendly and helpful. Love the makeup from here. It's always reasonably priced aswell, one of my faves to go for when I need a good lippy or nail varnish. Also the store is always clean and has a good aesthetic.

Got all myake up from there .

Helpful staff

Great products,choice,value for money and fantastic staff.

Loved the store great prices and helpful staff

My daughter and I shopped at Kiko and had a great experience. We were offered sanitizer  on arrival. We felt welcomed and valued as customers and were given helpful advice from knowledgable staff in store. Products were reasonably priced and there was a great selection. Looking forward to returning.

Brilliant and very professional make up artist Bethany took the time to talk me through all the products I would need for a wedding I'll be attending, matching them to me, my needs and skills and explaining how to get the most out of my purchases. I bought a lot of products that I know will love and have fun using and bought gifts for my mum as well. I will be returning again and again to this place.

Good selection and good offers

Awesome service, products are amazing and excellent service from Meliha who was super nice and gave super great service.

Your masscras are very good and value for money. The staff are always very helpful, and greet you with a smile 😀

This was the first time in a long time I attended this shop and for once I managed to buy stuff which I was interested in.

Shopping at Kiko Bromley was very nice but I always find what I am looking for and more would recommend

Nice friendly staff, my daughter was doing tictok video and the girl was very accommodating and let her get on with it. Purchased some great items and after a long time purchased a perfect match foundation

Long story short.. I had previously purchased two different foundations which I had assistance from the consultant for (this was in between lockdowns) both foundations colors didn't suit my skin. On my third attempt, the 16th May, I popped into the Bromley store to be met by the lovely Sinead. What a breath of fresh air, she knew instantly what shade would suit my skin. Sinead helped me with various other products and i didn't feel rushed or talked into buying something I didn't really want or couldn't use. Although I feel I have wasted money on two foundations that will never be used, due to  lack of knowledge or interest from the consultant. Sinead's knowledge and friendly manner has restored my faith in Kiko and I will continue to purchase. A Big thanks you to Sinead :-)

Excellent customer service

Visited Kiko for the first time on Saturday.  From when I stepped in, had great customer service from Angelique (I hope this is the correct name), very courteous and gave good advice and suggestions on different make ups and told me about the special offers they had.  Reasonably priced too.  My new make up to go shop.

The staff are really welcoming and helpful

I went yesterday to KIKO Bromley &  I was served by a lady called BRIGET. I received excellent customer service from her and want to express that she's an amazing worker and also I am happy with what was recommended for me. Thank you very much.

Bethany was amazing and helped me chose an entire makeup set personalised to my requirements. Overall brilliant service!

Lovely to be able to shop again ... lovely bargains and helpful staff

Great customer services

Très agréable

Nice branch relaxing not too busy

Very helpful staff and make you feel good about make up and how too use it.
Recensioni importate da Google Business Profile. Puoi leggere tutte le recensioni cliccando sul seguente Link