KIKO - London Stratford City - Cc Westfield Stratford City
Cc Westfield Stratford City, LONDON STRATFORD CITY - E15 1AA United Kingdom
+44 2085558624
Monday:

Opening hours
Monday

10:00-21:00

Tuesday

10:00-21:00

Wednesday

10:00-21:00

Thursday

10:00-21:00

Friday

10:00-21:00

Saturday

09:00-21:00

Sunday

12:00-18:00
Available services
Wifi

Easy return

Secure & Smart Payment

Gift card

Gift boxes

Kiko Kisses Loyalty program

Covid safety measures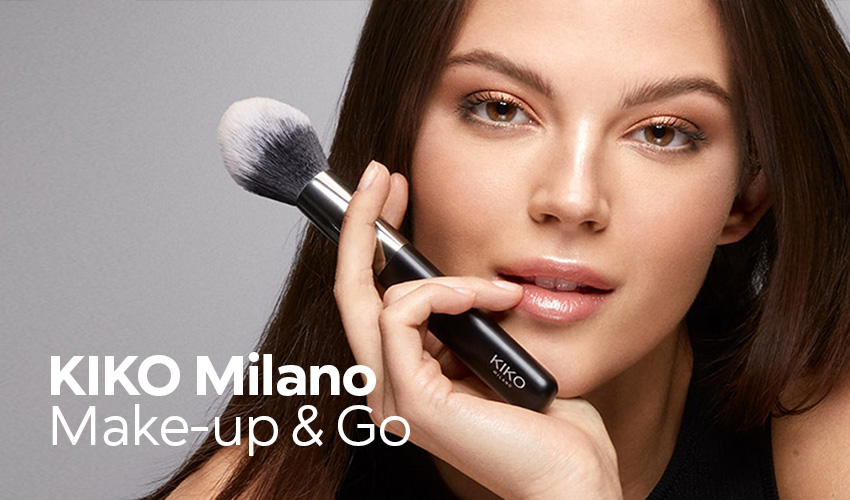 NEW Holiday Première, the luxurious Christmas collection
The stage is yours
Buy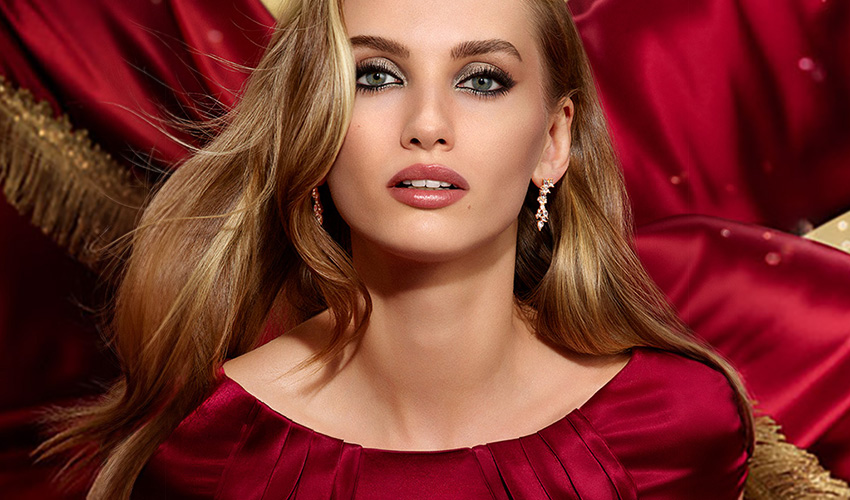 Reviews
A really big thank you to Dilay and Rattan for their time and patience last week. They have let me try Kiko's products starting from primer, foundation, various lipsticks, blush, bronzer, twistable mascara, etc.. all products that I have then bought. And the most amazing thing is that they have actually taught me excellent make up techniques while selling their best products. Thank you very much to both of you, highly professional make up artists. Pat

I bought two eyeliners and lipsticks from this store but didn't know which colours were good for me and I didnt see any in stock, so had some lovely advise from a worker called Rattan, she was so helpful and professional and very knowledgeable about the products. She also went out her way to get me the products from the store room at the back. I would go and see her whenever I shop there without a doubt to gain some tips for make up. Thank you Rattan your incredible service is much appreciated.

5 star customer service goes to GENA from "KIKO" store ! Such a sweetheart, great customer care and extremely professional ! Absolutely amazing ! Thank you !

I visited this store this morning and was very impressed by the lady who helped me. She recommended a very good long lasting lipstick. She was very professional when she explained it. I can't remember her name but she was wearing a headscarf and had glasses on. She made my day better 😊. 👍

Hi,I had great experience in shop Thank you Pitty for helping me around

I've been there many times, I'm very pleased, the ladies working there are very friendly I loved them and appreciated their help especially Rattan and Jiji ❤️❤️

Always a pleasure to shop at KIKO. Great range of products and reasonable prices. Many thanks to Rattan for her help and advice. Definitely coming back for more makeup!

Ratan was very helpful and friendly. Please give her my praises and definitely give her some recognition please.

I am absolutely impressed with KIKO and the excellent service I received by a mature lady named Farie that works here. A* The youngsters need to learn from this lady!

Good products at decent prices, friendly and helpful staff .

Had a very pleasant experience here! The women were very friendly and one in particular (unfortunately forgot her name) took a lot of time out to see what lip shades suited me best. 10/10 service which is rare to see these days in cosmetic shops

Wide variety of cosmetic items available to choose.

Came to kiko in Stratford westfield today and experienced the best customer service. Mayara looked after me the whole time and made sure I got my mum and sisters everything they needed. She didn't get frustrated with my questions and was helpful right to the end. Thank you guys so much!!

Great quality make up for a not very high prices. Highly recommend.

Very good and good quality and very convenient price

Amina was lovely, so helpful and patient and had great product knowledge. Amazing customer service

Very friendly staff

Great stuff, really helpful, good products

Good products and good customer service,all cosmetics are available.

I've been shopping with Kiko Westfield for a while now but the Beauty Advisor PAULINE made my experience on 15/03/2022 very awesome, she's so friendly, knows what she's about and very professional.  You deserve 10 stars.

Nice staffs, beautiful and professional. I end up buying lipstick plus foundation that I did not plan for 😁😁

Excellent discounts going on right now.

Don't get to visit London as often as I would like but always visit this shop, staff were helpful in choosing a suitable product. Received a voucher to

I would like to thank Izzy for helping me today pick some make up for my niece. I had no clue what to get her for her first ever make up! Izzy recommended some beautiful products in a very friendly and professional way, he wasn't at all pushy like many other shops I have visited and I walked away with my products feeling very happy and confident she will love them! I give Izzy 10/10 he looked great and has the best customer service. Thank you so much, I'll definitely be returning to Kiko 🙂 Nicola x

Best make up brand, affordable and the quality is great.

Lovely, friendly staff

Excellent makeup lineup from Italy

Staff were amazing and so helpful a real pleasure to shop there

Οικονομικα καλλυντικά

Nice place for makeup lovers

I visited Stratford store yesterday with my daughter. Derrell served her. Excellent advice given. A credit to that shop. Will definitely be visiting again. He did not just try to sell any product for the sake of a sale, but had the customers honest interest at heart. I have had assistance previously from this shop and was not totally happy with colour matches advised, however all staff are very nice.  Derrell is a friendly and professional individual.  Great at his job. Hopefully one day he will move up the ladder and become a manager. Satisfied customer.

My wife said kiko was amazing.

Very helpful

I am a regular customer and when I went to Westfield stratford to Kiko last Sunday Chiara helped me. She has been super helpful, she did for me an amazing makeup just to help me choosing the right foundation! Great shopping experience, ask for Chiara she will help you a lot!

I visited this store for the first time yesterday around the store's closing time and was pleasantly surprised with the service I was provided with from Chloe. Even though the store was closing, and I suggested that I would come another day she reassured me that it was okay and that I should not feel rushed. She took time to help me look for the perfect foundation. She listened and treated me as if I were her first customer despite the shop door being closed after a few minutes. Thank you Chloe, you are phenomenal! The best Brand Ambassador I have ever met.

Staff were very helpful showing and explaing to me their products

Nice staff

Helpful staff, they will guide you if you are unsure of the product

The best assistant I ever met Chiara ! She is was helpful with her experience with make-up! I will again visit the shop, only if she is there !

Have been hunting for a perfect undertone match and finally found mine here!!! The staff is very friendly especially Chiara who helped me find my right shade and now I'm so obsessed with it. Lovely experience.
Reviews imported from Google Business Profile. You can read all the reviews by clicking on the following Link