KIKO MILANO - Mumbay - Phoenix Marketcity Mumbai
LBS Rd, Kamani, Kurla West, Kurla, MUMBAY - 400070 India
+91 2249785120
Giovedì:

Orari d'apertura
Lunedì

Chiuso

Martedì

Chiuso

Mercoledì

Chiuso

Giovedì

Chiuso

Venerdì

Chiuso

Sabato

Chiuso

Domenica

Chiuso
Servizi disponibili
Wifi

Reso Facile

Pagamenti sicuri e Smart

Gift card

Pacchi regalo

Norme di Sicurezza Covid
NUOVA Holiday Première, la preziosa collezione delle feste
A te la scena
Acquista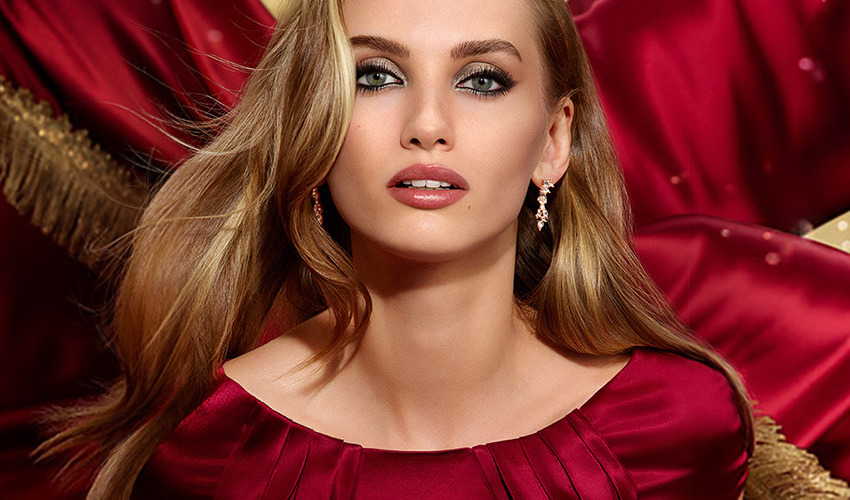 Ultime collezioni in negozio
Recensioni
Its quality and innovation in the product is great. It's safe and reliable.

Thanku Seemi for the wonderful experience.

Lovely staff and amazing experience

Good service best brand ....and thank you rani

I have been shopping from Kiko Milano for quite a good time now, it's the most affordable luxury brand to me. The quality is top notch and product range is very unique. They come up with new collection very often. I own almost all the products from every range Last time I attended the store in Kurla, it was running great offers. Simi assisted and guided me and I purchased few products. I'd highly recommend her as she helps you in choosing products are per your needs and concern Highly recommend Kiko Milano👍🏻

Amazing product range

The kiko milano attendant is very prompt and helpful

Wonderful!!! Shades of different colours available in its unique style. Everyone should experience once visiting KIko Milano store you will find a paradise of Makeup brand in it.

The products and services are excellent 👌 It's always a pleasure to visit the store. A special mention for Ms. Seemi, who's very helpful,😊

Seemi from Kiko was very helpful in choosing the right products

Had an amazing experience, simi from kiko helps you get the best product which suits the best.

Really good products and prizes and the staff were really great and helpful.

Amazing collection good offers n great staff👍

Love the brand best ever lov to see more product

Excellent products....in love with their moisturizers and lipstick. Sales representative Seemi at phoenix market City is too good...she assists her clients and helps in product selection...keep it up!!

I am in love with  all the Kiko cosmetics they sell.The sales girl named -Simmy at phoenix mall Kurla has been always helpful and give suggestion what will work and not work with an individual.

Happy with their service

I'm happy with products and services....

Visited for the first time had a good experience. The staff representatives were polite. Liked their services, helped me with the best of the skin care products.

Very good quality  of all products. All staff behaviour are very nice. specially simi is nice girl. So impressed.

Service provided by Seemi from Kiko is outstanding. Really appreciate all there efforts. Variety of options & super fast delivery.thank you

Excellent service and great collection. Seemi was very pleasant and sweet.

I have been a devout patron of Kiko cosmetics since a long time. I love their products and have been using it since long. The staff at The Phoenix Marketcity Kurla are very helpful and obliging. They always update me with new products and offers. Seemi is one of my favourite out there … she is always willing to help and is very polite. Thank you Kiko for making me look awesome.

The best beauty products I have are from Kiko Milano also I could choose the right products for me with the help of the staff. they are humble and have the right knowledge of the products in store. Seemi ma'am helped to get the right products for me. I'm very happy and satisfied with the customer service & staff at kiko Milano.

Seemi from marketcity kurla shop explained in detail features of products & gave drmo. Happy with her service & products. Thanks

Excellent quality of products I have tried many of their products like lip sticks, blush one, eye shadow, foundation also product application brushes and make up Remover also Nail paints and I vouch for This brand . 👍🏻❤️

Fabulous  products ,I really loved their lip colours.special thanks to simmi who has shown the products with lot of patience n helped me to choose the one that suits skin tone

Seemi from kiko helps me chose and understand products very well . she is having good exposure and deep knowledge

Thanks Seemi for the beautiful suggestions…love Kiko forever

Rani in phoenix mall mumbaai was super helpful she is very kind as well

I have been using kiko products since a year or two now and the products really work wonders. Seemi Ansari is always happy to help me out with all my queries regarding the application of each products.

The store is absolutely amazing and Simmi is the best she helps out very much she is just an gem ✨The products are great do try them ! I loved the experience at Kiko Milano Kurla Phoenix

Was assisted by executive Rani, she helped me out for choosing the correct shade...

Amazing Products. Really appreciated the service provided by Rani and Simmi. They recommended products suitable to my complexion. Was a very good experience. Highly recommend. 💯❤️

had an amazing service at Kiko milano in Phoenix mall kurla I would like to say a big thank you to Rani. She is absolutely amazing. She help me and guiding me with my skin tone and imperfection her knowledge was outstanding and she is really a gem. I am so grateful that I got knowledge and guidance to what is best for my skin. I tip my hat to her so if you're looking for fantastic advice, go see her rani I never had such a fantastic service she went over and beyond to my request. Great job.
Recensioni importate da Google Business Profile. Puoi leggere tutte le recensioni cliccando sul seguente Link