KIKO - Milano - Via Dante
Via Dante,2, MILANO, MI - 20121 Italy
+39 02 80504199
Tuesday:

Opening hours
Monday

09:00-20:00

Tuesday

09:00-20:00

Wednesday

09:00-20:00

Thursday

09:00-20:00

Friday

09:00-20:00

Saturday

09:00-21:00

Sunday

10:00-20:00
Available services
Wifi

Easy return

Secure & Smart Payment

Gift card

Gift boxes

Kiko Kisses Loyalty program

Covid safety measures
Make-up & Go
Try our products or enjoy a skincare consultation
Learn more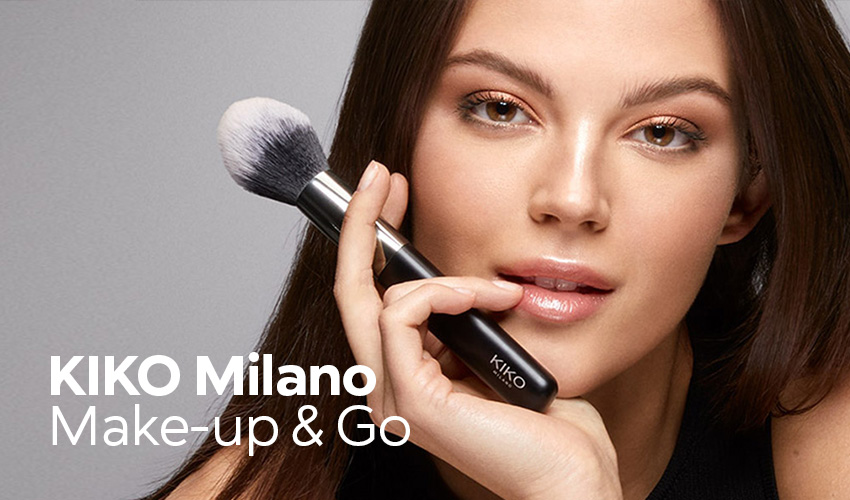 NEW Holiday Première, the luxurious Christmas collection
The stage is yours
Buy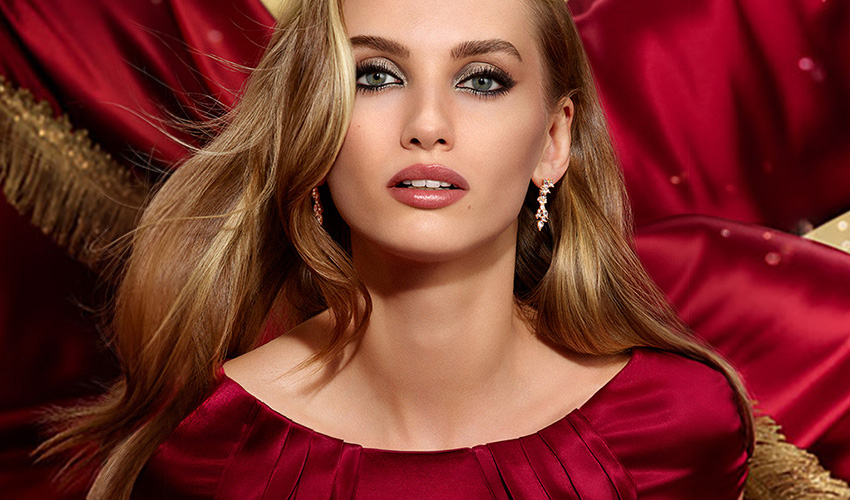 Reviews
Grazie ad Anita per il servizio make up!super glam🤩

Ottimo si acquista bene e il personale è gentile e simpatico.

Привітний персонал! Чудове обслуговування

Great products. The staff was really nice. They helped me picking up the right shades. Recommended.

Bons conseils, vendeuse sympathique

Chouette magasin

Entré a comprar un perfilador y todo correcto.

Very good assistance

Досить непогано

Grazie a Federica. Ottimo servizio e attitudine.sandra

Ottima esperienza e ragazze davvero preparate e disponibili mi hanno saputo aiutare a scegliere ogni minimo dettaglio per il mio makeup.... Grazie ragazze

Жена довольна большим ассортиментом лаков

Nonostante il periodo di feste le ragazze si sono dimostrate gentili e disponibili. Brave!

المكان جمييل جدا ومعروف جودته لكن اسعاره جدا ارتفعت واشياء كثيره سولد اوت

Appena rimodernato. Molto bello!

Très bon service !

Stupendo

Non ero mai stata in un negozio Kiko e posso dire che il personale è molto cordiale e mi hanno consigliato benissimo. Gli smalti a lunga durata sono validissimiiiii, ottimo risultato e ottima tenuta. Top

Boa variedade de produtos e o principal. Custo benefício é ótimo.

The best make up store. Great atmosphere with Dj and make up, plus friendly staff that give you presents. Nice experience!

친절한 직원. 다양한 화장품. 아주 빨리 마르는 매니큐어가 있습니다. 사진 속 투인원포뮬라 파데 추천.

Vado spesso in questo negozio per l'ottima qualità dei prodotti, il rapporto qualità /prezzo, le promozioni e la gentilezza del personale. Lo consiglio a tutti.

First time I  have buy make up  it's  not expensive and the attention  to the client it's  appreciated 🙂

Commesse gentili e di aiuto.

Great place and products

⬆️⬆️⬆️⬆️⬆️ rapporto qualità prezzo

Просто под большим впечатлением от увиденного! Отличный магазин, очень хорошие цены,  много акций и предложений.  Помада вообще копейки стоит!  Завтра вернусь ещё !

Beaucoup de choix

La commessa super profesionale

An excellent Kiko branch! I went to get a few things I needed and was genuinely happy to have passed by this branch. There were two women working in the store, one helping customers and the cashier. Both were very helpful and friendly! Measures taken with respect to the COVID19 situation are taken seriously which is also great!

Non ero mai stata nel negozio di Cordusio, un'addetta vendite è stata veramente super disponibile e bravissima, spiegandomi il perché succedevano determinate cose ai cosmetici e dandomi consigli personalizzati, molto utili. In generale trovo che Kiko abbia dei prodotti, tipo i mascara ad esempio, molto ma molto migliori o comunque alla pari di altri brand che costano 10 volte tanto. Consigliatissimo.

Oggi per la prima volta ho acquistato nel negozio di via Dante, ho trovato una commessa gentilissima preparatissima  ed anche molto dolce. Dovevo acquistare solo una matita per occhi. Invece ho acquistato 3 matite occhi  un rimmel una matita per sopracciglia 3 in 1 molto bella, la commessa non mi ha obbligato ad acquistarla, visto il costo molto più alto della solita che usavo, mi ha semplicemente spiegato  la differenza, dimostrandomi  la facilità nell'usarla. Complimenti

Gentilissimi.

Personale gentile e preparato

ottimi prodotti e ottimo personale. prima andavo al negozio di porta venezia ma è diminuito di qualità. negli ultimi due mesi vengo qui. personale sempre molto più gentile e negozio pulito. molto ben fatto.

Salvata in piena mattina. La ragazza, di cui sfortunatamente non ricordo il nome, mi ha aiutato con un prodotto per sopracciglia che necessitavo con estrema urgenza. Un 5 stelle al negozio, ma soprattutto alla ragazza che ringrazio tantissimo!!!! 5 stelle a lei!

My favorite store in Italy

Gentilissimi, puntuali

Ci sono molteplici prodotti e anche una linea green...

Negozio di cosmetica ad ottimi prezzi. Personale femminile gentile e competente.

Negozio molto fornito e prezzi imbattibili. Qualità medio-alta e staff disponibile per aiutarti ad acquistare le tonalità giuste. Ogni giorno vengono messi alcuni prodotti in saldo, quindi affrettatevi!

Molto fornito consigliato

저렴한 가격과 친절하고 아름다운 직원들 덕분에 기분도 좋아집니다

Comoda distribuzione prodotti

GREAT VALUE PLACE FOR MAKEUP

El mejor sitio para comprar maquillaje

מחירים סבירים. עדיף לקנות כאן ולא בקיקו שבדיוטי פרי.

tanta scelta

Some of Kiko cosmetics (i.e. for suntan) is really good and not expensuve

I passed by this store visiting Milan, and found a lipstick I really liked. However, it was stolen while taking the metro and I'd really like to get another one. Could anyone give me a idea which collection it is? It was on the lowest/bottom line of lip products on the shelf.

Negozio rifornito

Personale disponibile a consigliare e mostrare i vari prodotti.

I had read that this brand was great, comparable to MAC, whose lipsticks I love, and cheap!!!  Although they are available in the US, as we are visiting milan we dropped by their store not far from the d'uomo.  I picked up the sexy red heart shaped lipstick.  Love the the tube's lid screws closed. I also found a sparkly grey eye shadow for 2.50€.  Great prices and hoping the brand lives up to the hype.

Ben fornito!
Reviews imported from Google Business Profile. You can read all the reviews by clicking on the following Link